iBuilder is a drag and drop Page Builder built for Shopify. It allows to create and design custom web pages without any coding knowledge.
Drag and Drop Editor #
The drag and drop editor makes it easy to customize their designs by resizing, moving, and styling the elements on the canvas. Users can also add animations, videos, and other dynamic content to make their designs more engaging and interactive.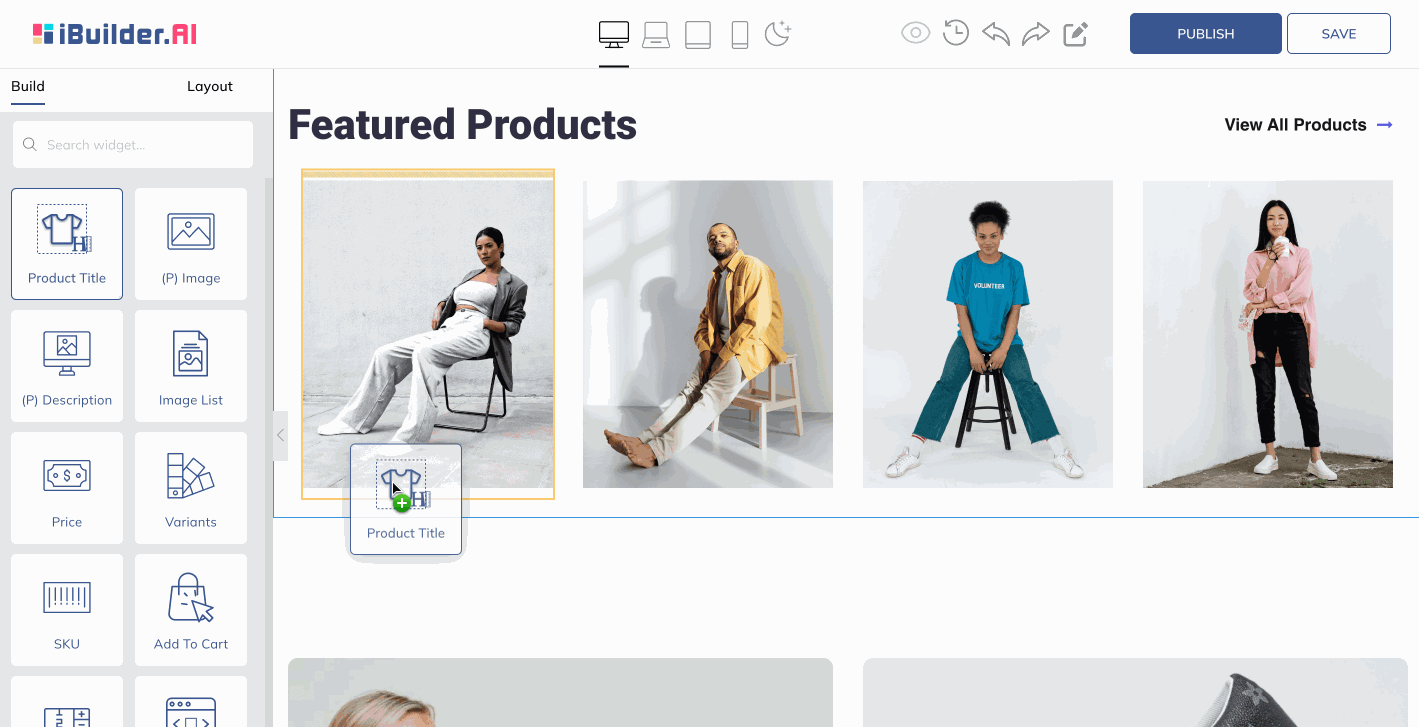 Ever-growing Templates Library #
With iBuilder Page Builder, users can choose from a wide variety of pre-designed templates or start from scratch to create their own unique designs. And the platform also provides a library of design elements that can be customized to match a business's branding and style.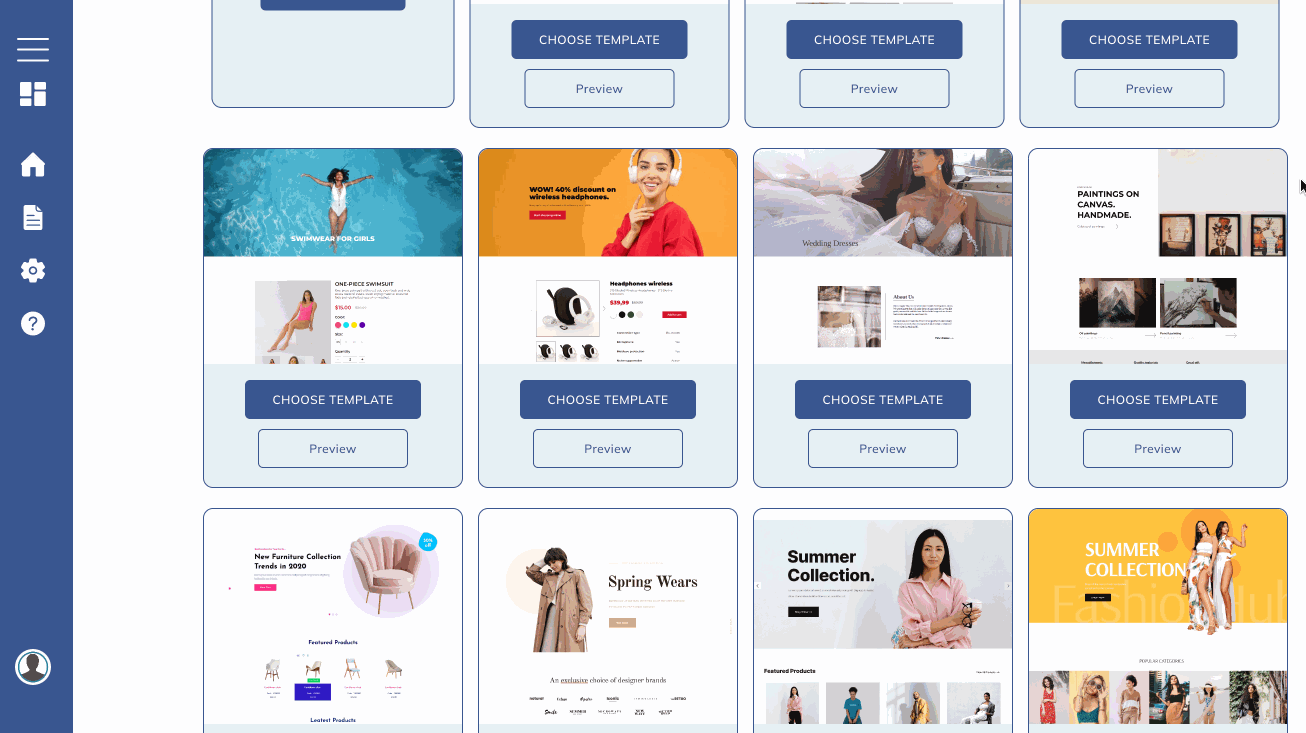 Custom Code Editor #
iBuilder's custom code editor is a feature of the platform that allows users to add custom code to their web pages and applications. Code editor supports HTML, CSS, JavaScript, and Liquid (Shopify internal language).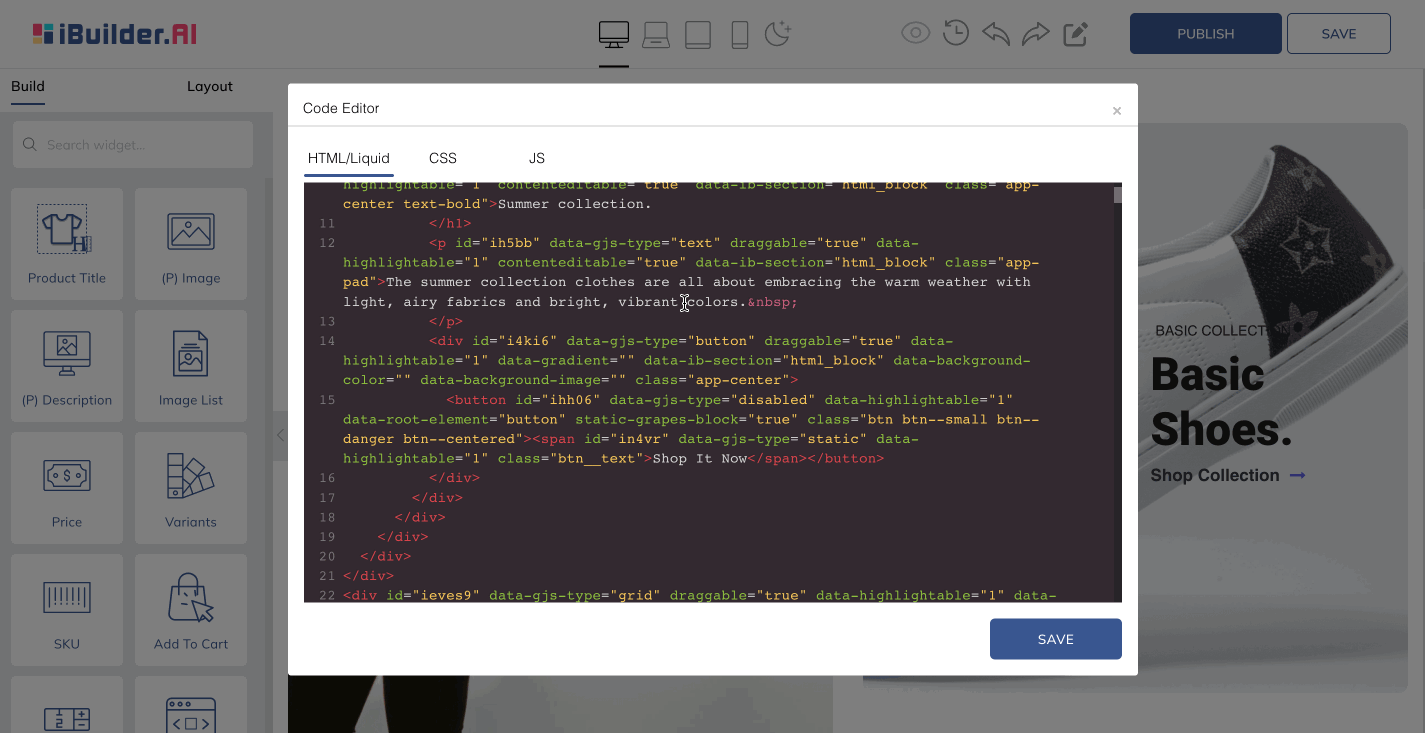 The custom code editor in iBuilder users can add custom animations and customize the behavior of interactive elements on their designs.
One of the main benefits of iBuilder's custom code editor is that it enables users to leverage their existing programming skills to create custom designs that meet their specific needs. This makes iBuilder a flexible and powerful tool that can be used by users with varying levels of technical expertise.
Integrations #
Currently iBuilder doesn't support any 3rd party integrations. But it's in our roadmap and will be available to users in upcoming months.
Support Channels #
iBuilder works hard to provides various support channels to its users to help them get the most out of the platform and address any issues or concerns they may have. Here are some of the support channels available:
Help Center: iBuilder offers a comprehensive knowledge base that contains articles, guides, and tutorials on various topics related to using the platform. Users can search for specific topics or browse through the articles to learn more about iBuilder's features and capabilities.
Email Support: iBuilder's support team can be reached via email for any questions or issues that users may have. Users can send an email to the support team and expect a response within 24 hours.
Live Chat Support: iBuilder offers a live chat support feature that allows users to connect with a support representative in real-time. Users can use this feature to get immediate assistance with any issues or questions they may have. You should be logged in into iBuilder application in order to use it.
Community Forum: Coming soon.
Video Tutorials: Coming soon.